Find out more about the two tech companies that might gain a lot from the development of 5G technologies in the future. These companies might well be the next Tesla in terms of potential growth if you invest now. So, take a closer look at these 5G Stocks!
The 5G networks are still being currently deployed, and the process is in the initial stage. It takes many resources to develop this most modern wireless technology in different parts of the world. So, it comes as no surprise that experts believe the investments in 5G infrastructure, which were almost $10 billion in 2019, will soon (by 2026) increase to become a whopping $58 billion. This means that the compound annual growth rate in case the expectations meet reality will be 29%.
Such companies as NVIDIA (NASDAQ:NVDA) and Ciena (NYSE:CIEN) are definitely worth checking out since the potential advantage of the enormous infrastructure spending will be very profitable for investors. Both NVIDIA and Ciena produce essential technologies that are necessary for the proper work of 5G networks. In this article, you are going to learn exactly why these companies are expected to become the best 5G-related stocks in the coming years.
Ciena will probably profit by providing the spine of 5G networks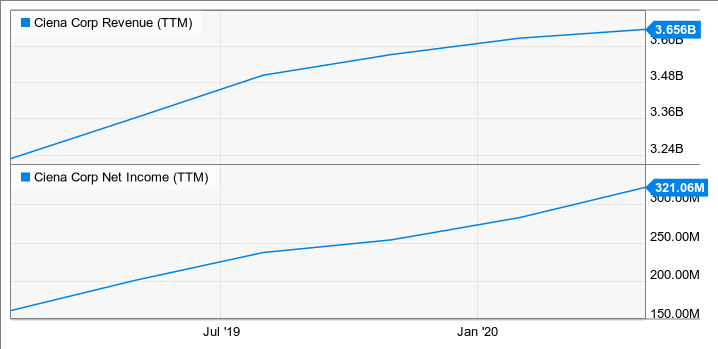 Advertisment
Establishing 5G isn't possible without deploying optical fiber networks. They are necessary to maintain an extensive rise in bandwidth, as well as to decrease latency and the consumption of energy. While making the transfer to 4G, the telecom operators are already claimed to have spent more than $144 billion to improve the existing network infrastructure in 2014-19, and 5G will require even more.
Such optical fiber networks are a must when it comes to 5G, as they can give limitless bandwidth. Apparently, the most advanced systems' speed will be up to 20GB/second, while the fastest result of 4G is about 1GB/second. Thus, according to some estimates, the companies working with fiber optic cable are going to increase their profit two times by 2025. Ciena, too, is expected to increase sales dramatically.
It has a whole spectrum of 5G solutions, for example, special routers that are made for 5G, automation software, etc. Ciena has the experience of working with big operators from different countries, including, for instance, top-3 Indian telecom operators.
The company has assisted Verizon to increase four times the fiber capacity necessary for 5G networks in the US. Another company that used Ciena's services was Telefónica U.K., which clearly tells us that it's in the center of the 5G rollout.
Another crucial thing is that the company dominates approximately one-fourth of the whole market of optical network hardware. Also, the share has only been growing over the past years.
All in all, investing in Ciena is an excellent decision if you want to profit from the market's secular growth in 5 G-related spheres.
NVIDIA is working around a central problem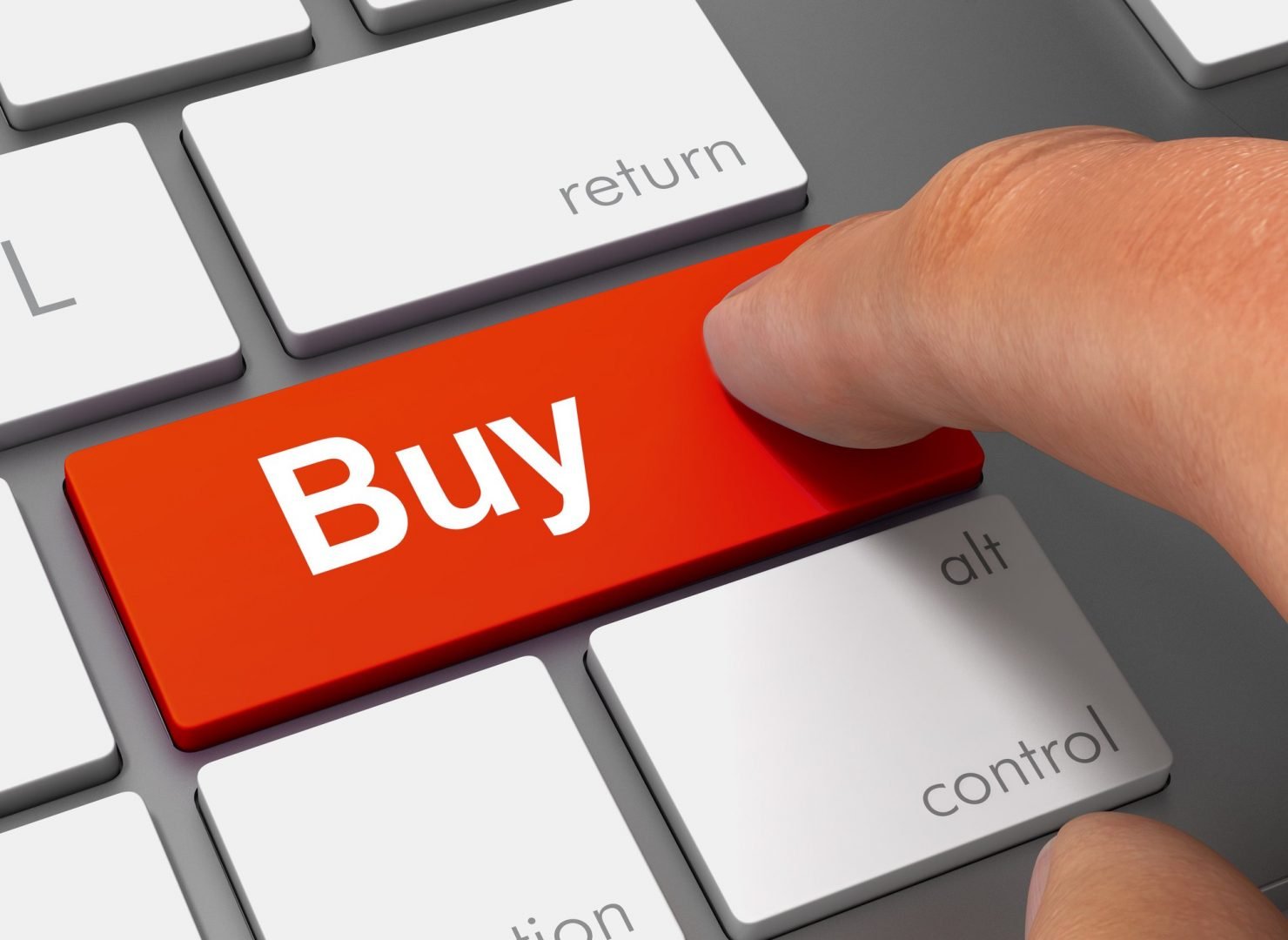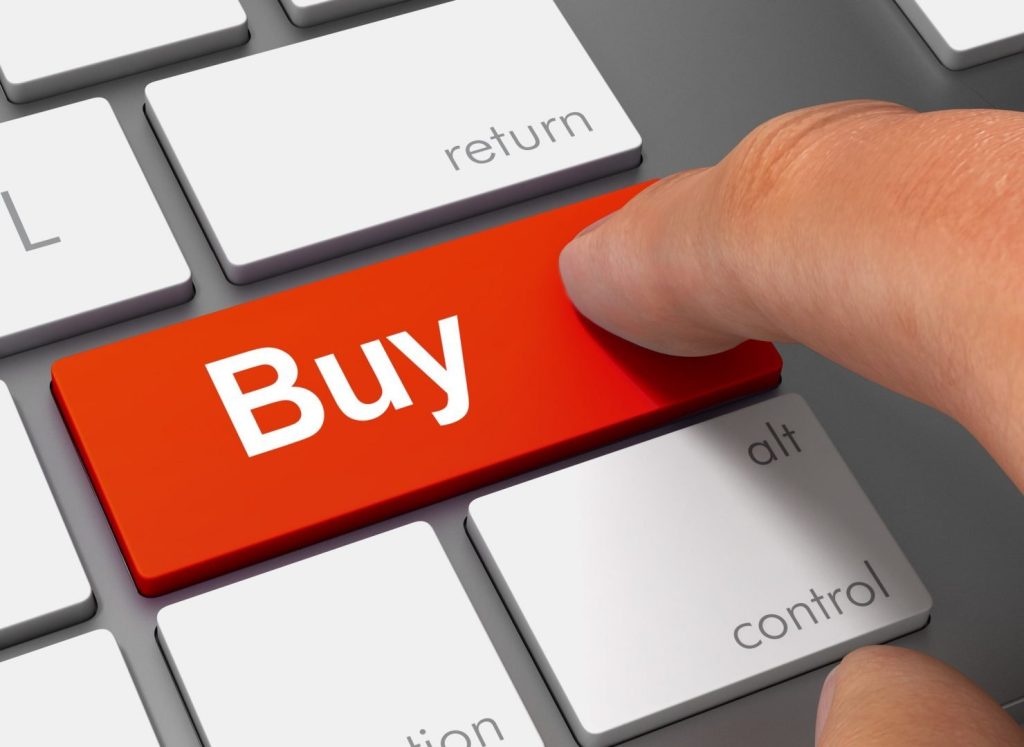 Advertisment
NVIDIA focuses on graphics cards used in computers and data centers. They are also essential for making 5G networks faster. In October 2019, the company announced the partnership with telecom titan Ericsson to increase 5G networks' efficiency using GPUs (graphics processing units). NVIDIA is planning to fill in the gaps in the network infrastructure we have now, in which carriers can't use bandwidth in accordance with the requirements.
The bandwidth wastage of 5G might be higher than 4G, and that's why the networks must be improved to become more intelligent. NVIDIA's GPUs are made for precisely this purpose. The company's innovations let telecom operators shift bandwidth from place to place, decreasing costs considerably.
Besides, it is thought that 5G will require smaller data centers, which will be necessary for lowering the latency and making the processing quicker. As a result, this will heighten the need for data center GPUs.
The data center business accounted for 37% of NVIDIA's revenue during the last quarter, which is about 80% more than a year ago. And with the development of 5G, the gain in this sector will only be growing.