Olymp Trade is one of the best options brokers out there. It has a lot of instruments available, a great design, many tools for analysis, and a variety of features. You can use it via web browser and mobile app, and just log in to your Olymp Trade account from anywhere.
Use a demo account to gain the most from this guide.
Why choose a demo account at first?
In this way you won't lose money if you make a bad trade. Those accounts are also great for testing strategies and monitoring the market movements.
How to trade on the Olymp Trade platform?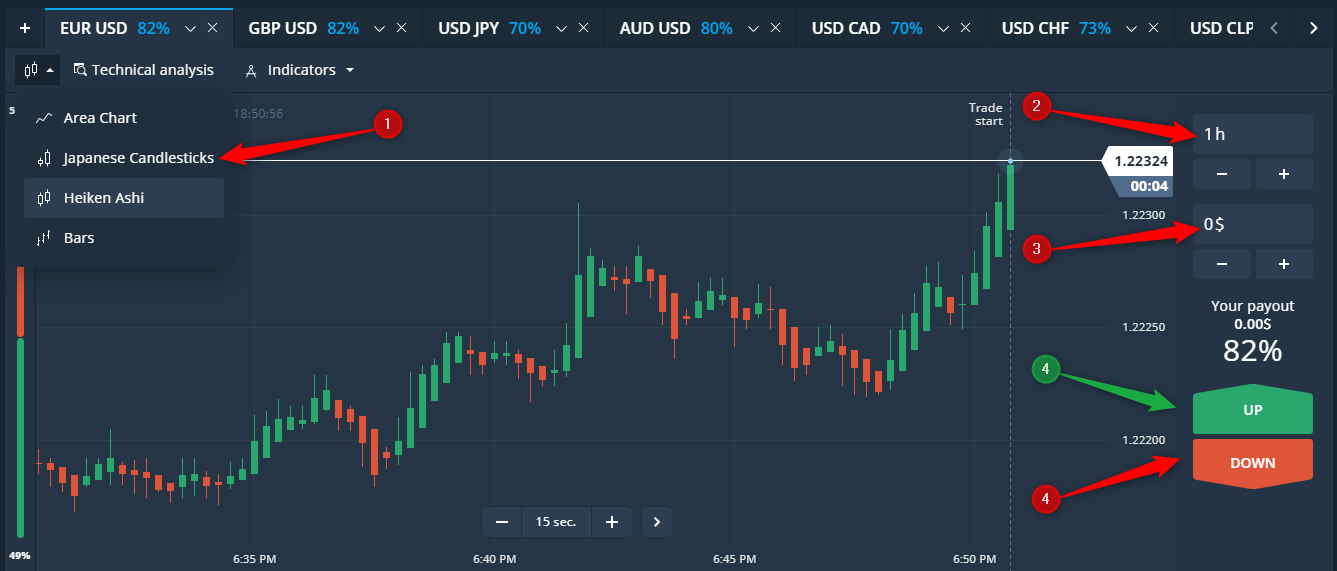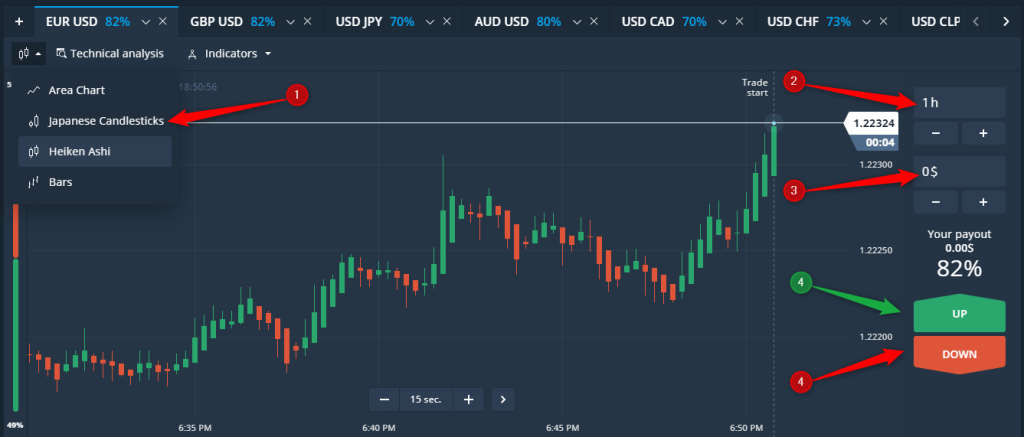 Firstly, you have to log into your account. Then you will be able to see a trading chart which shows the price fluctuations. The types of available charts are Japanese candlestick and area charts.You can also take advantage of technical indicators and technical analysis tools which could be found on the top left side of your trading interface. Then you have to pick the asset pair you would like to trade. There are more than 70 to choose from. You can go for currency, cryptocurrencies, commodities, indices and exchange-traded stocks. You will be able to also view the potential profit before finalizing the trade.
Once this is done, pick the holding period and the funds you would like to put in the trade. You can choose from $10 to $5000. Don't go over 5% of your total amount.
In the end, go to the buttons 'up' or 'down' button to make a prediction of the movement of the price. Analyze the market beforehand and choose carefully.
Possible outcomes
You can either win and you get a return of up to 80% for standard accounts and up to 92% for VIP accounts, or lose the invested money.
How do you increase chances of winning?

The platform is with a clean design and offers a lot of tools to help you earn a profit. You can minimize your losses following these tips.
Get 2 or 3 pairs to trade with in the beginning. In this way it would be easier to monitor them for a long time. After you've gained some experience you can add more.
Choose a good strategy and use it. Depending on how volatile the market is you should pick an appropriate strategy.
The platform provides a lot of analysis tools and indicators. Use them to monitor the fluctuations and make correct predictions.
Manage your money and never put more than 5% on 1 trade.
There are a lot of learning resources which you should study.
You should remember that options trading is risky. Using the platform can minimize the losses.