Over the past years, cryptocurrencies have skyrocketed. Many have decided to trade within this industry and the market has filled up. With more people involved, come the concerns regarding security and safety. One of the most popular exchanges that are currently available in Coinbase.
It began in San Francisco in 2012. It is now available in 32 countries and has more than 12 million users. The amount that has been exchanged in digital currencies in total is over $40 billion. A year after it was created Coinbase became the highest funded startup in the crypto industry. It also achieved another milestone – it was the largest exchange of cryptocurrency in the world. Coinbase is different from others because it enables users to trade their cryptocurrency at a set price that is based on their market value. In this way they can purchase their cryptocurrencies in a quicker way than other exchanges. You can use a bank Transfer, credit or debit card and PayPal to buy Bitcoins when you are operating through Coinbase. Now we will dive into more details about it.
Coinbase Fees
The fees vary between 1.49% and 3.99%. It all depends on your payment method – if you are paying with a credit card there will be bigger fees. However, the amounts here are lower than what other exchanges are requiring. You can purchase Bitcoin, Ethereum and Litecoin as well as plenty of others.
Creating an Account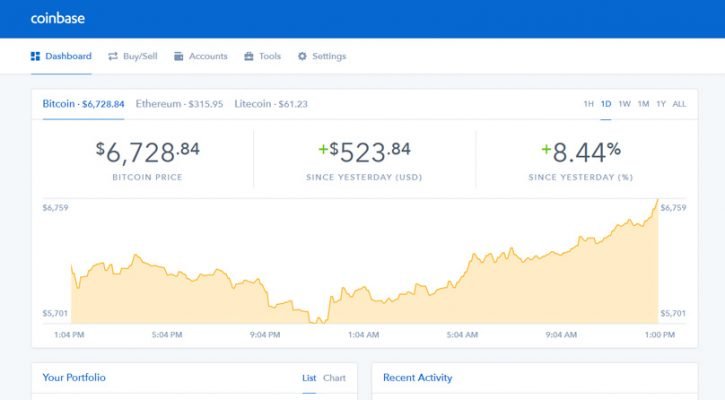 Follow those steps in order to buy your first crypto using Coinbase.
First, you need to create an account. To do so you will have to provide your name, email address, and password.
After your initial input of data, you will have to verify your account via email. After that, you will be asked about the type of account you would like to create – individual or business.
The next step involves verification of your phone number. You need this in order to add a 2-factor identification.
Through Coinbase you can use bank transfer and credit card to make transfers. If you choose bank transfers, the system will make a few small transactions in order to test the account. With credit cards, you will need to provide a screenshot of the credit card. Using the latter method will save you a lot of time. Your last option is using Paypal. However, this is limited to proceeds made from selling cryptocurrency only.
Once you have transferred some money to the account you are ready to purchase your first crypto. Check all the details of the purchase before confirming it. After that, the amount of cryptocurrency that you have purchased will be credited to the appropriate Coinbase wallet.
Is It Safe To Use?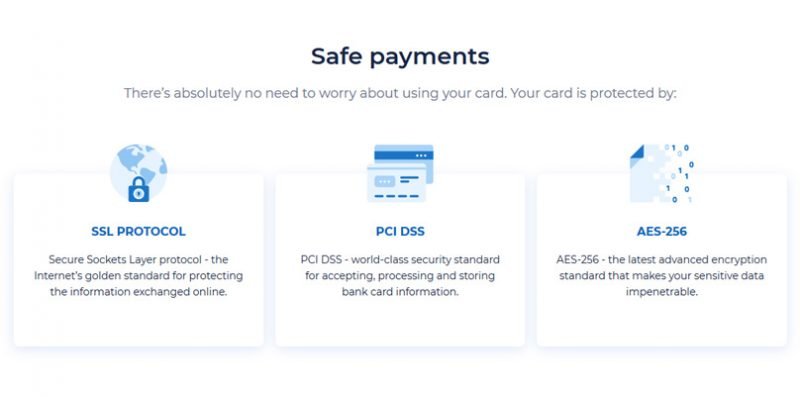 Many beginners believe that it's very risky to invest. Although you should always be careful, you should also know that Coinbase is one of the safest platforms out there. It is US-based meaning that it has to comply with the laws there. Many huge investors have started using Coinbase like the Bank of Tokyo and BBVA. As for fund storage – it segregates customer funds from company operational funds. All of the user funds are kept in custodial bank accounts. Another important detail is that 98% of the crypto is stored offline which makes it very secure. The remaining 2% which is online is insured so there would be no losses for the users if there is a breach. There is also the 2-factor authentication method which was already discussed. It adds another layer of protection. There are notifications signaling that a new IP address has requested access. With all this in mind, you should still keep the crypto you have earned in an offline wallet.